I am looking for a product, an information ...
Hot Glass Handling
Glass handling
CERBERITE®: improve your "melt-to-pack" ratio
Mersen manufactures graphite grades, composites and metallic systems that are used extensively throughout the glass container industry. Mersen's leading brand is CERBERITE®, offering cost-effective solutions to improve the "melt-to-pack" ratio.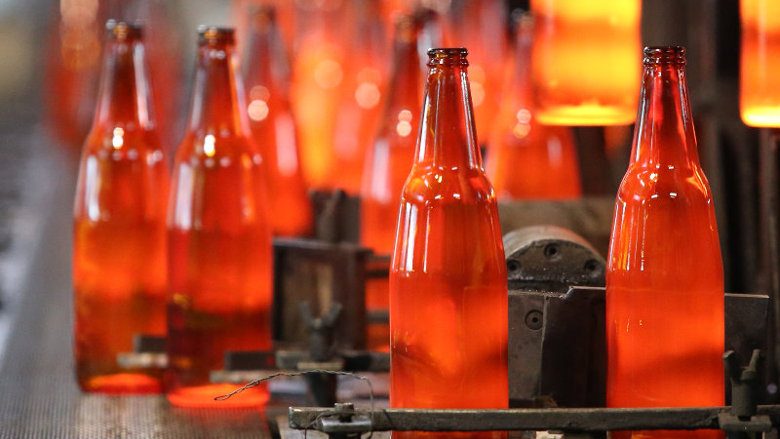 Knowledge of materials and expertise in hot end glass handling applications
With more than 50 years of development in materials and application knowledge, our advanced materials provide superb performance in hostile environments and allow us to supply a complete portfolio of high-quality solutions from the Tube Drive to Lehr stages of the process. CERBERITE® hardware is designed to meet specific hot glass handling requirements of process lines.
Process knowledge and material selection
Mersen is internationally recognized for its expertise in the hot glass handling application knowledge..
Tube drive
Loading funnels
Top plate inserts and protector plates
Take-Out Tong Inserts and Holders
Dead plates
Sweep-out assemblies and insulators
Conveyor guides
Transfer insulator and metallic solutions
Stacker bar insulators and metallic supports
Electrical Power solutions
Glass industries are more and more concerned with the safety of workers and equipment, achieving optimal power efficiency and avoiding downtime where possible.
The protection of critical loads and asset management are also key concerns. Mersen has it all — from overcurrent protection to surge protection, cooling and interconnection solutions — meeting the needs of Glass industry market players in power distribution or power conversion alike.