Anticorrosion Equipment
The Mersen UK Teesside ACE Team has a vast experience in the thermal and mechanical design of HYKARB Heat Exchangers and Process Equipment, together with producing all necessary drawings, calculations and documentation
We are a fully self-contained unit, with the machining of the graphite components being carried out by the Mersen UK Teesside Graphite Specialties Workshop.
Mersen UK Teesside ACE has Phenolic resin impregnation, washing, curing and stabilisation processes, to produce impregnated materials using both extruded and iso graphite grades
HYKARB S – phenolic resin impregnated extruded graphite
HYKARB XDS – phenolic resin impregnated iso graphite
Mersen UK Teesside specialise in the manufacture of HYKARB Cubic Block Heat Exchangers for customers Worldwide
Service & Maintenance
Strip-down, Inspection, Repair, Assembly and testing of all types of Graphite Heat Exchnagers is carried out at Mersen UK Teesside, by our experienced team of ACE fitters
On site service for Graphite Heat Exchangers, Columns etc.  (assembly, installation, commissioning, preventative maintenance, on-site repairs).
The PTFE Lined Pipework "Quick Service Centre" was opened for production during February 2015, with CE Marking for the Pipework being obtained in September 2015
CE Marking for PTFE Bellows assembled at Mersen UK Teesside was obtained at the start of 2017 to offer a "Quick Service" to our customers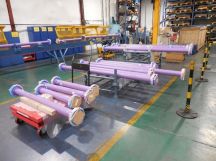 Piping and accessories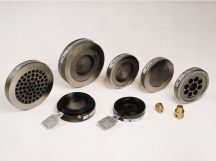 HYKARB bursting discs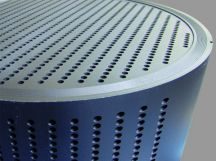 Corrosion resistant materials
ACE Teeside office
ACE sales office
Boltby Way
Durham Lane Industrial Park
Eaglescliffe
TS16 0RH