I am looking for a product, an information ...
Wire and Cable Industries
Mersen provides wire factories and maintenance and repair specialists with high-quality engineered solutions tailored to different conditions: temperature, dust, environment, etc.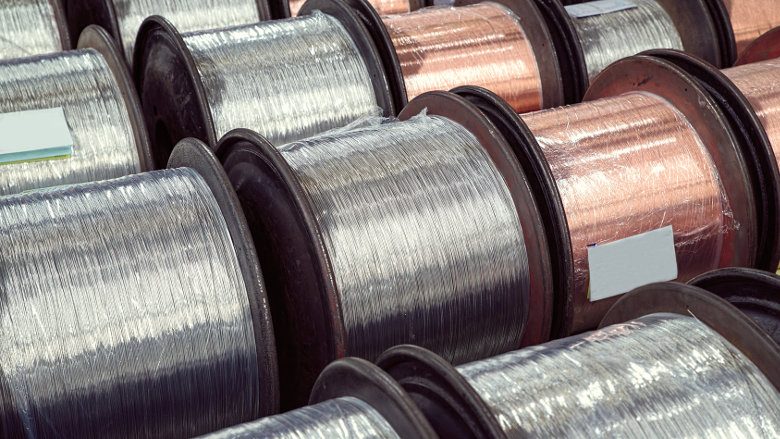 Wire & Cable industry equipment
We develop products, equipment and services dedicated to the proper functioning of Wire equipment for winding/unwinding, rolling, annealing, coating, extrusion, stranding and bunching.
Power transfer
Mersen's power transfer equipment is adapted to the harshest operating conditions.
Carbon brushes that are approved by all major OEMs and widely used in motors, generators and machinery for the wire industry: stand rings, bunching machines, annealers, etc.
Brush-holders that are designed to ensure excellent brush performance in difficult conditions
Signal and Power Transfer Systems SPTS to transfer power and signal between static and rotating parts
Service and maintenance
We provide maintenance and training services for customers. 
Our maintenance tools are designed and developed for optimal maintenance
Our service experts provide on-site diagnostics and in-situ maintenance services for all rotary machines
Our Stagelec and Extelec training programs help maintenance personnel develop their working knowledge of the machines they operate and their performance 
Electrical Power solutions
Today's Wire and Cable industries are more and more concerned with the safety of workers and equipment, achieving optimal power efficiency and avoiding downtime where possible.
The protection of critical loads and asset management are also key concerns. Mersen has it all — from overcurrent protection to surge protection, cooling and interconnection solutions — meeting the needs of Process industry market players in power distribution or power conversion alike.