Mersen UK AP Haslam Exhibition
Mersen UK's Electrical Power team were pleased to be able to attend the Manufacturing & Supply Chain Exhibition at the RDS Simmonscourt in Dublin on the 24th November.  We were delighted to be able to attend this exhibition in person alongside our existing and long-term Irish distributor partner AP Haslam (https://www.aphaslam.ie/).
During the show the Mersen EP team were pleased to show case a wide range of Mersen products inside the AP Haslam live demonstration panel, we were also able to give in-depth technical talks in relation to the new Irish wiring standard IS10101:2020 for the installation of Surge Protection Devices and back up fuse protection.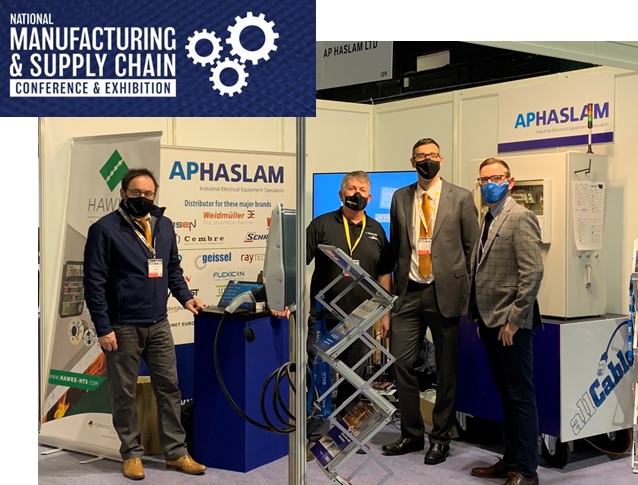 Above is a photo of the Mersen EP team (Glen Mepham and Robert French) and some of the AP Haslam team!
The next exhibition will be in May 2022 at Citywest National Manufacturing Event Conference & Exhibition where we hope to be able to attend again in person.
If you would like more information on Mersen's Electrical Power products, please do not hesitate to contact our sales office on +44 01273 425119 or email sales.ep.uk@mersen.com