I am looking for a product, an information ...
NH fuses and fusegear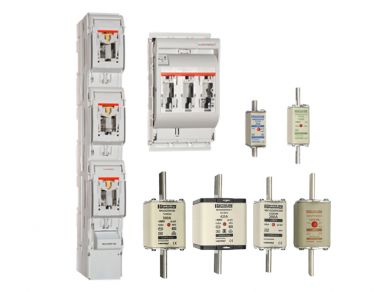 Mersen is a leader in the protection of DIN systems. Our product encompasses a complete range of NH Switch Fuse Disconnector's and any class of NH power fuses : gG, aM, gTr. These devices must be handled by a qualified professional.