I am looking for a product, an information ...
Liquid cooled cold plate heat sink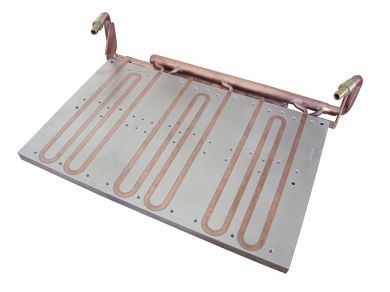 Mersen has mastered vacuum brazing technology to achieve guaranteed leak proof liquid cooled cold plates. The cold plates are robust and corrosion resistant, offering superior thermal performance. Both embedded tube and vacuum brazed cold plate designs are available.
More information on Electrical Power website.
Product Literature
Markets
Markets